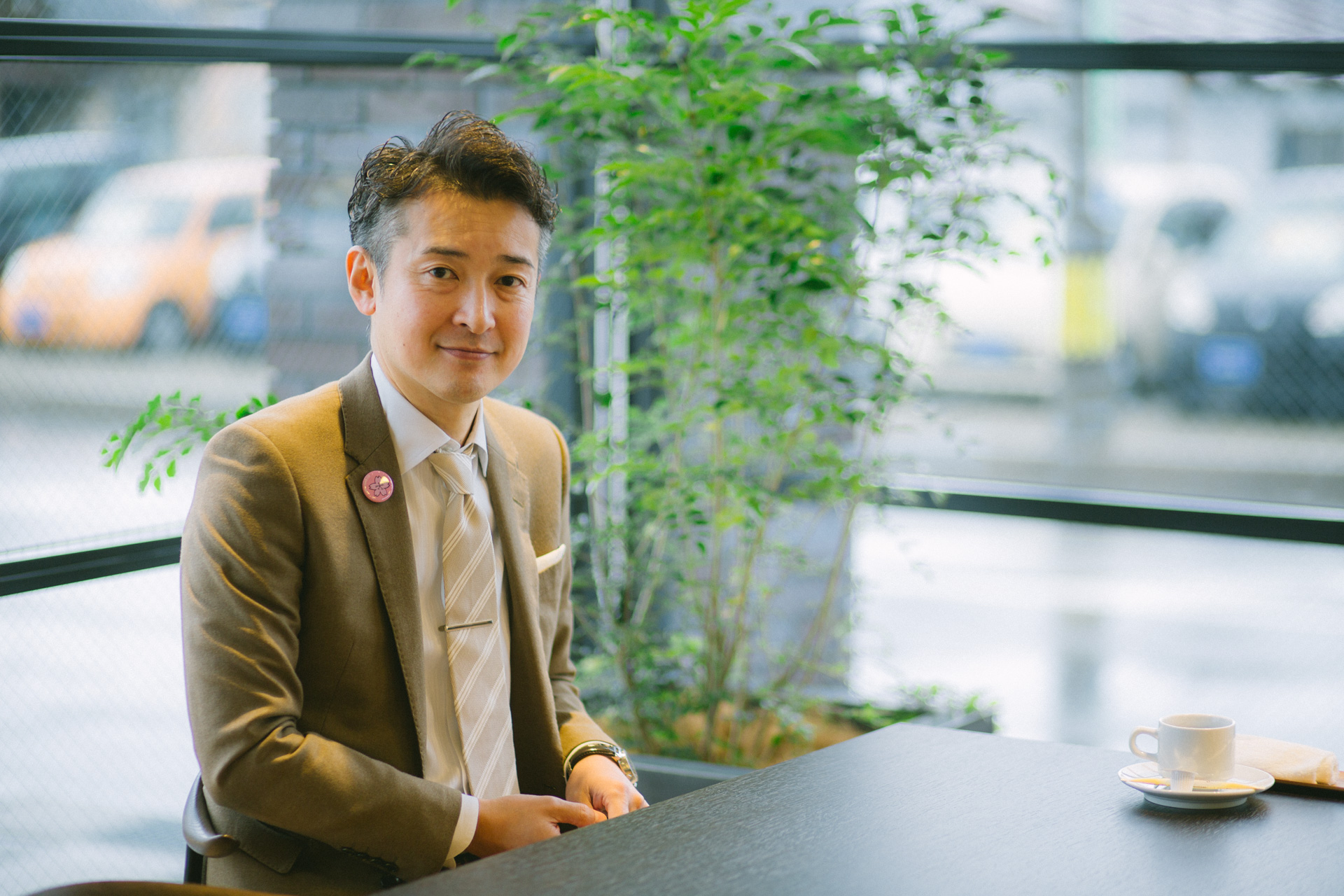 2017/04/11.Tue. 20:20
A Car Dealership Breaks New Ground Amplifying Connection in the Community vol.1
Netz Tokyo Toyama
President, Taiji Sasayama
Born in 1968 in Toyama City. Following years of management experience in a Tokyo Bay Area hotel, Sasayama joined Netz Toyota Toyama, which currently runs eight dealerships in Toyama prefecture. He has been President of the company since 2014.
http://www.netz-toyama.co.jp/
Vol.1
A Space Designed for Customer Comfort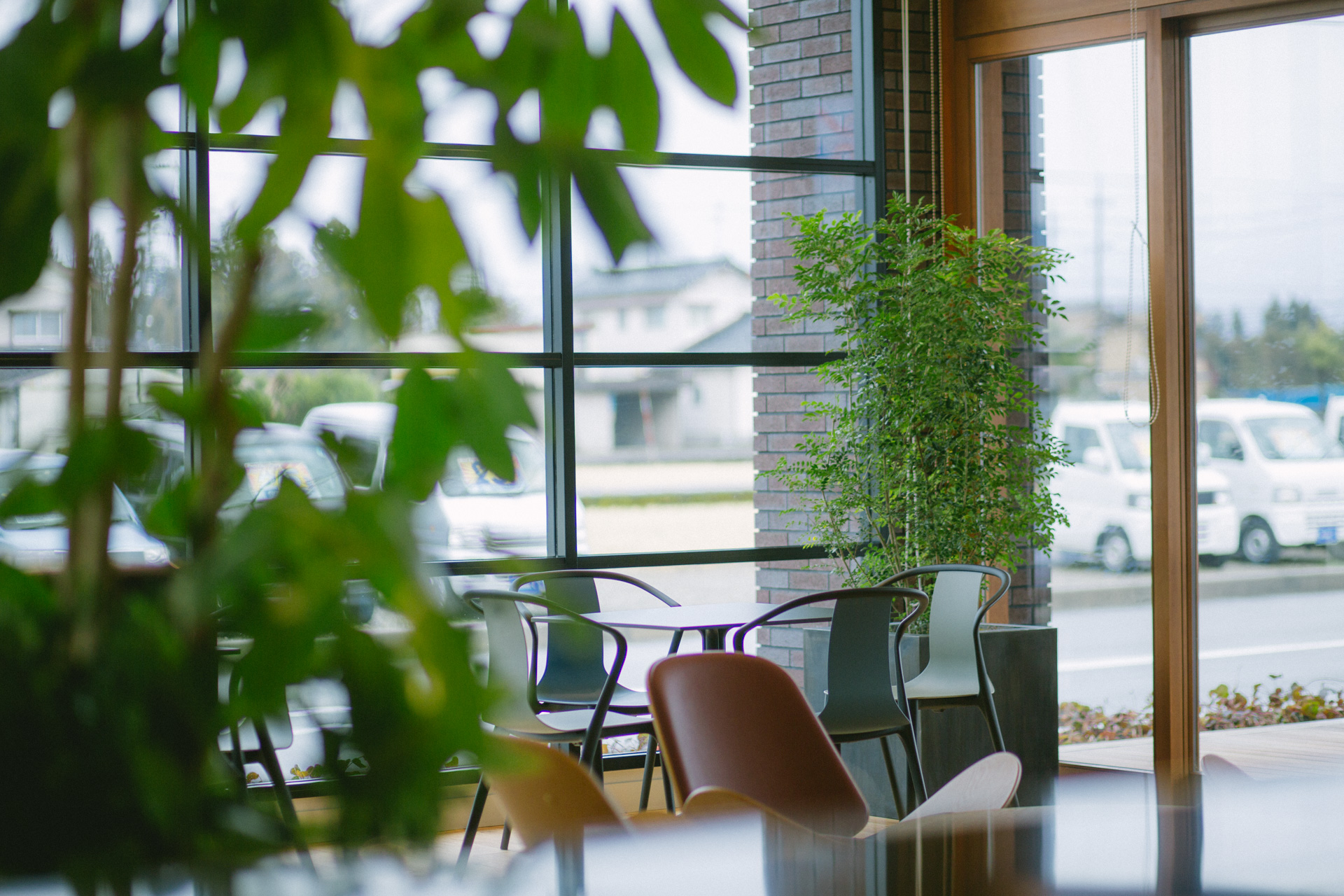 This space feels more like a café than a car dealership.
When you think about the people who visit our shop, some are indeed looking to purchase a car, but others are here for car maintenance appointments, such as oil and tire exchanges. While their cars are being attended to, they are asked to wait in the store for a half hour to an hour. Most people don't look forward to bringing their cars in, so we've renewed our shop to make the experience as relaxing and enjoyable as possible.
We were limited in our ability to change the size and structure of the space, and this led to our decision not to display a car in the showroom. We've been receiving great feedback from customers, especially from women.
The plants and furniture in the space are lovely.
In revamping the Toyama South Branch shop, we asked the design firm to create a space that would allow customers to relax and unwind. They came up with many ideas that included Northern European furniture, an abundance of plants, and a sofa section that is out of the view of other customers. From the benches, customers can see their cars being worked on through the glass. The shop's reconstruction took about three months, which we managed without having to temporarily closing the store.
Why was your goal to create a "comfortable space"?
The car dealership industry has experienced great change in the past twenty years or so. Toyama Prefecture is number two in the nation in "number of cars owned per family", and cars are a necessity to get around. But with the recent surge of car sharing services, young people are buying fewer cars, and make fewer trips to car dealerships than in years past.
Twenty years ago, salespeople sold cars door-to-door, and employees would arrive at a customer's front door when it was time for a car maintenance appointment, picking up and bringing back the car upon completion. But today, people do not wish to have anyone show up at their door. They can get all the information they need on the Internet, and are now looking to purchase their products for the lowest price possible.
Dealerships formally acted as a place to make sales, in addition to functioning as an office, but they now play a more essential role as showrooms for potential customers to see and test drive cars. We regularly keep ten cars available for test-drives, so customers can get a good feel for the cars.
As we look to the future, we too are thinking about the now-common concept of "customer experience". How do we help customers to experience satisfaction?
The cars are manufactured by Toyota, and Toyota is directly responsible for product satisfaction. Our job as a car dealership is to provide an enjoyable experience when purchasing the car, and building a comfortable, lasting relationship.
You've incorporated the high-resolution sound system "KooNe" into your showroom, as well as aromatic fragrances.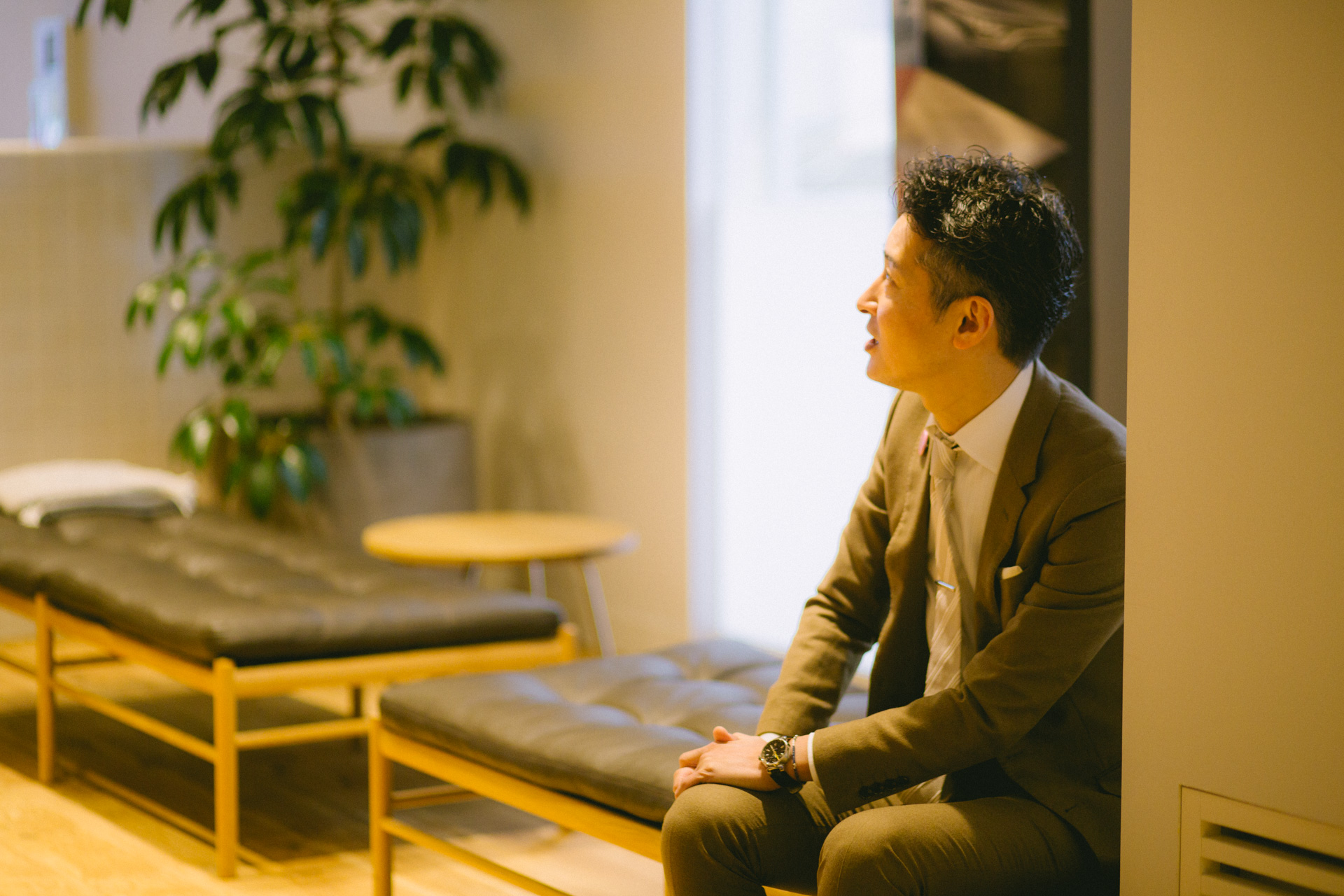 The key to a great "customer experience" is closely tied to the five human senses. We began planning our renewal about a year before its completion, and from the start, our intention was to create a space that would allow customers to relax and unwind.
We selected sounds and aromas based not on what people might expect from a car dealership, but on what would fit the Toyama South Branch concept. Our hope is to invite people to sit back and relax for extended lengths of time. Thus, our sounds and music change according to the four seasons, which differ in character and feel. The entrance is key to creating a welcoming impression, and we make sure to change the scent there every six months. It's the same in the sofa section inside the store, where we also switch fragrances according to season.
As it is currently spring, can you hear the sounds of water trickling through a forest, with the chirps of birds?
The five senses are essential in creating a comfortable space. So our focus is on satisfying the senses, addressing what customers will see, touch, hear, smell and taste during their shop visit. Our coffee beans have been selected carefully.