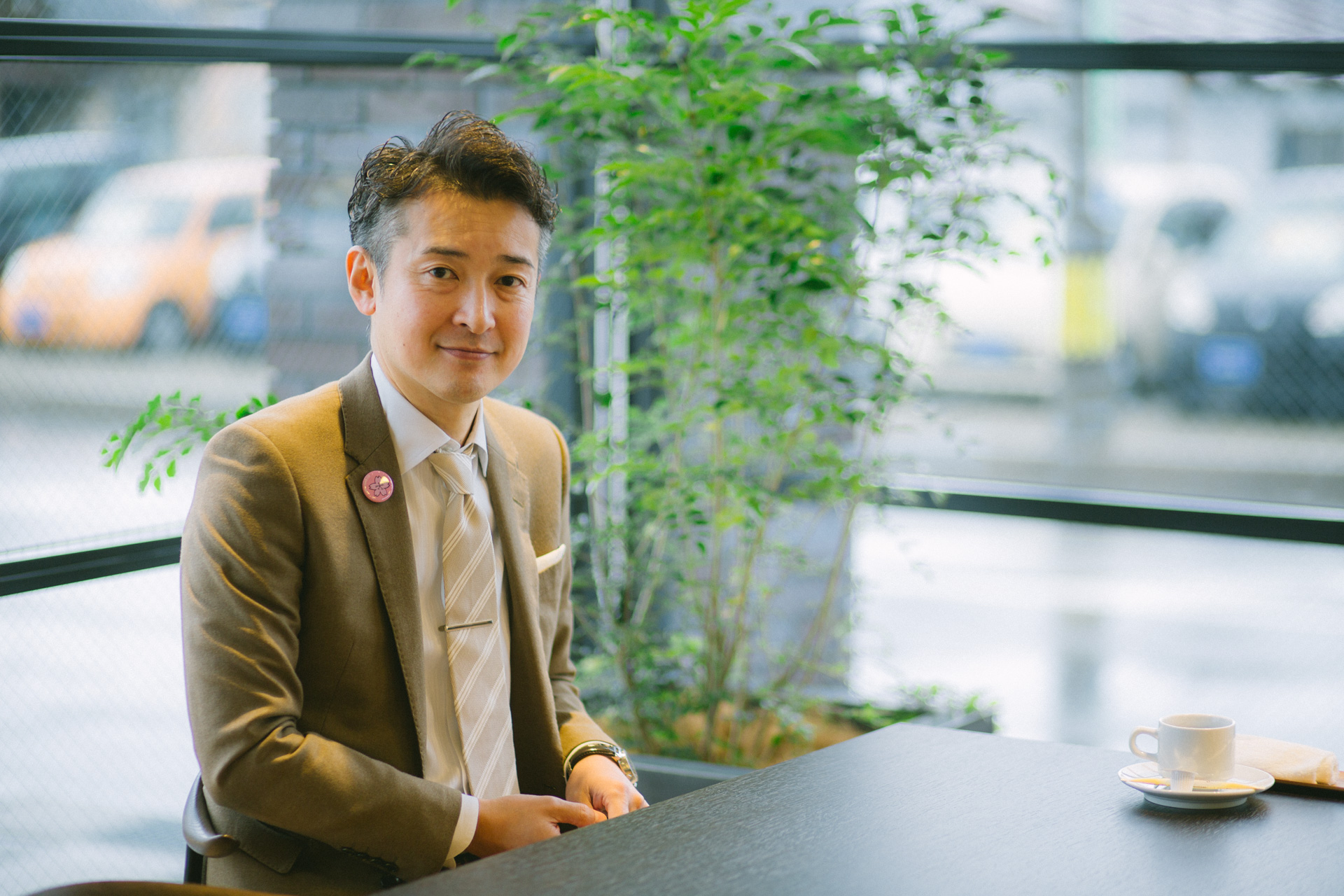 2017/05/26.Fri. 0:00
A Car Dealership Breaks New Ground Amplifying Connection in the Community vol.2
Netz Tokyo Toyama
President, Taiji Sasayama
Born in 1968 in Toyama City. Following years of management experience in a Tokyo Bay Area hotel, Sasayama joined Netz Toyota Toyama, which currently runs eight dealerships in Toyama prefecture. He has been President of the company since 2014.
http://www.netz-toyama.co.jp/
Vol.2
Connecting with the Local Community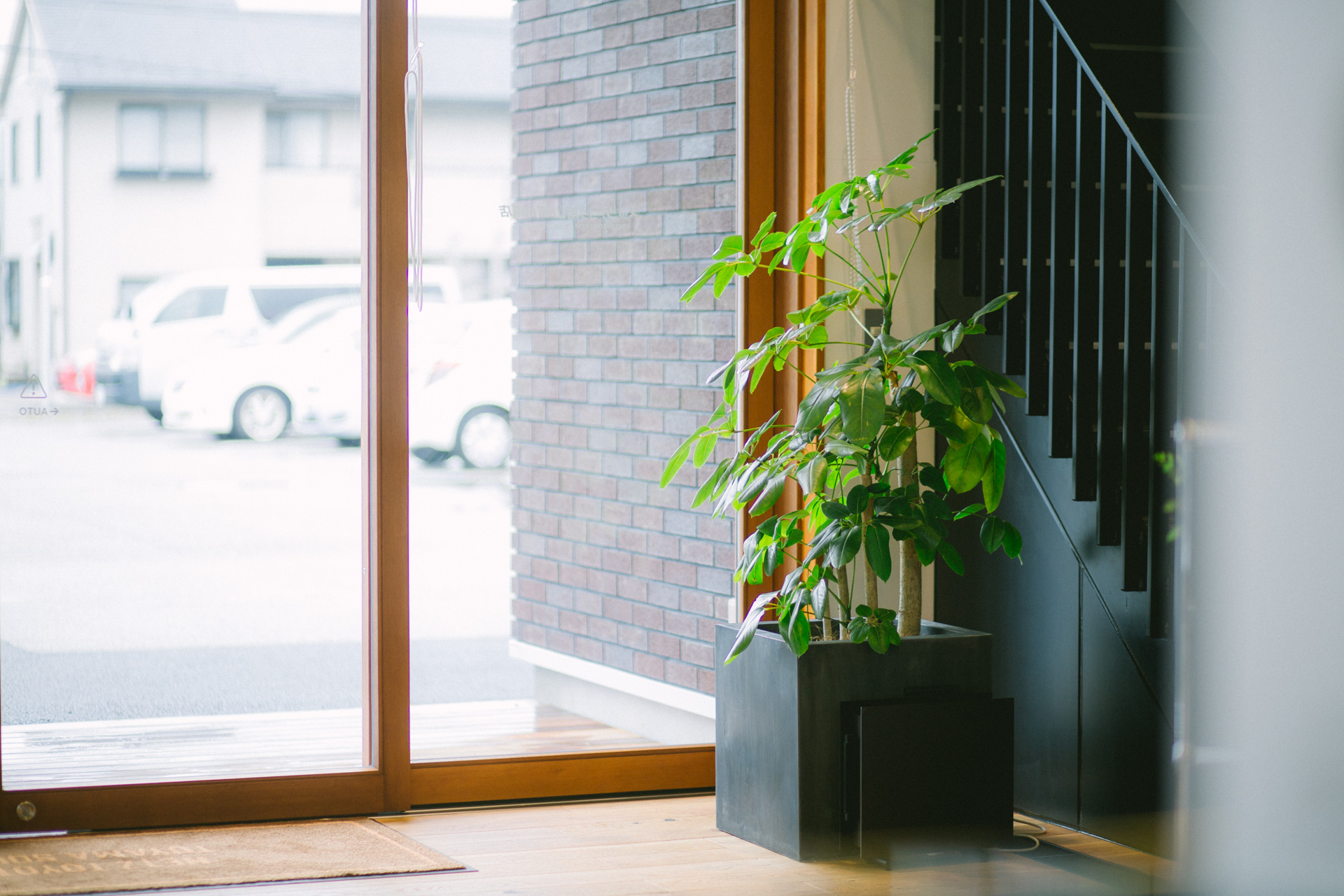 Has the shop renewal had a positive impact on your business?
As a car dealership, it was our hope to display a car inside the showroom, if space allowed. But many of our female customers now tell us the space is much better without the cars, and many say they look forward to returning to the shop.
With regards to the annual car check-up that is required of all cars in Japan, a brand new car will take about an hour. That hour can become longer with older cars, but where customers asked, "Are you done yet?" in the past, we hear less and less of that today.
Generally, people replace cars with a new one every eight to nine years. Keeping that in mind, our hope is to build healthy and long-lasting relationships with our customers.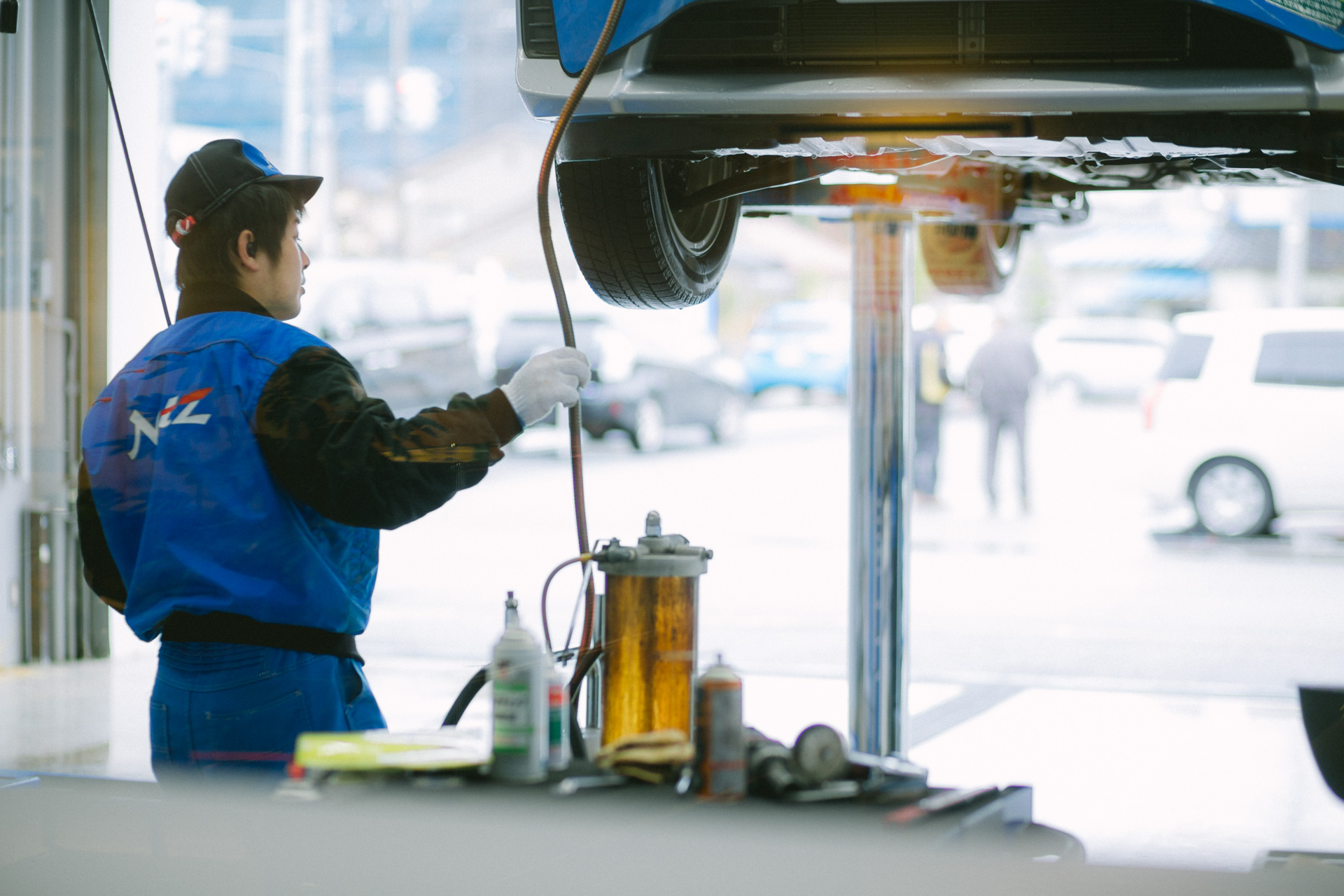 The employees' uniforms are very stylish. How has the staff response been?
The uniform is a Netz Toyota Toyama original, designed by a local designer. Our female employees provided ideas on how to improve the ensemble they wear everyday, and we've incorporated those functional elements. If you open up the scarf, you'll see a design of wheel track marks. The outfits seem to be a hit.
(Uniforms from Netz Toyota Toyama website: http://www.netz-toyama.co.jp/recruit/index.html )

Sample of Employee Uniform
In the shop, we serve drinks to customers as they wait for their cars. To help improve service, we hold regular employee workshops taught by a sommelier. However, it's important that each staff member acts not from a manual, but by standing in the shoes of the customer.
What are your plans for the Toyama South Branch shop?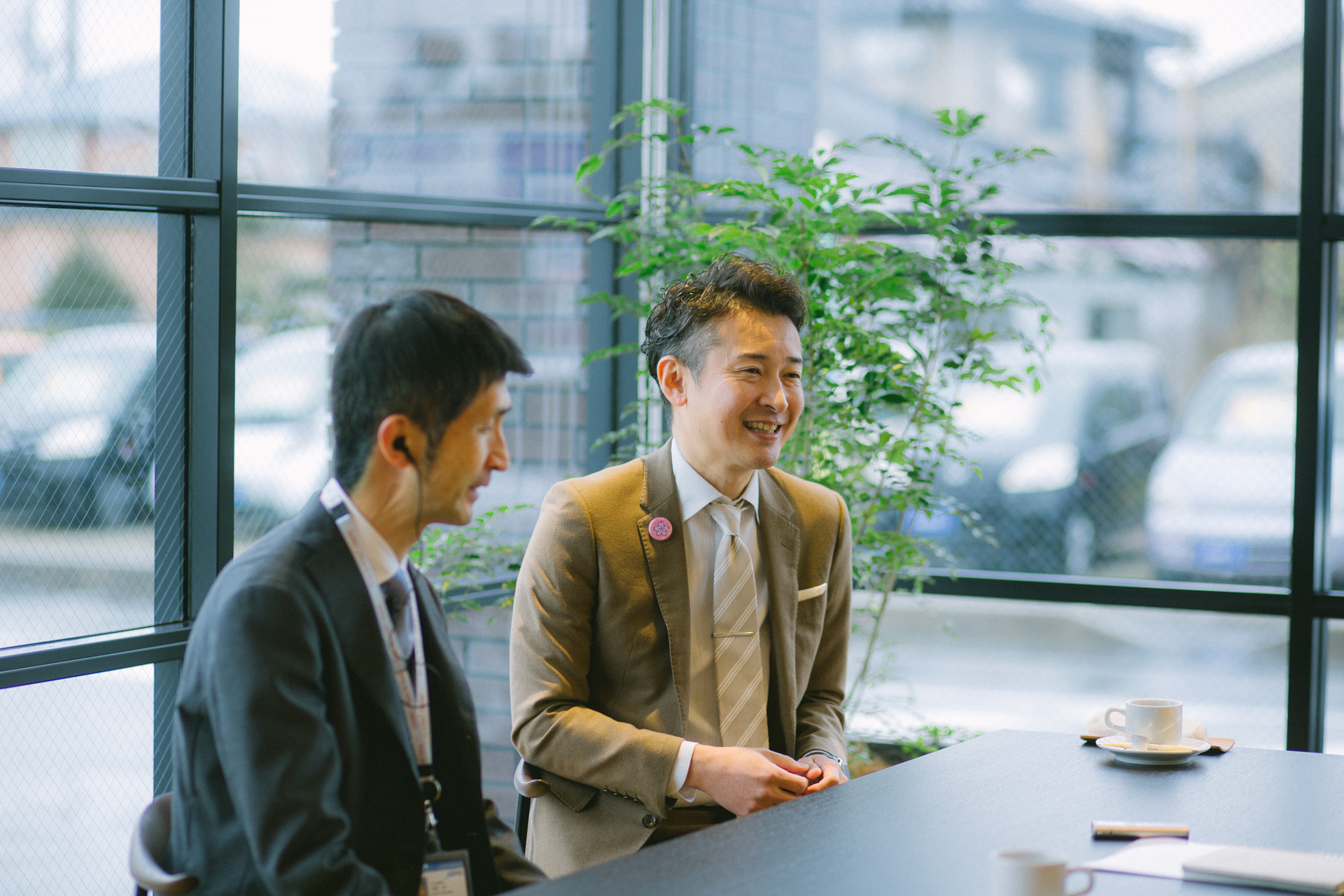 President Taiji Sasayama (right) with Toyama South Branch Shop Manager Kouichi Terashima (left)
We hope local residents can use this space as a community center of sorts. One benefit of building connections with locals is that there is the possibility it may lead to sales.
First, we will begin providing English lessons for children, in collaboration with another company. We plan to use the meeting room on the second floor as a classroom, and parents are invited to wait for their kids here, reading the magazines and books that are provided.
We're also planning programs for seniors, also in collaboration with other companies.
Our world is likely headed in the direction of online car shopping, but when it comes to car maintenance and repair, I believe drivers want to go to people they know and trust. Providing low prices is important, but you can only go so far. Thus, we've opted to focus on providing stellar service to our customers.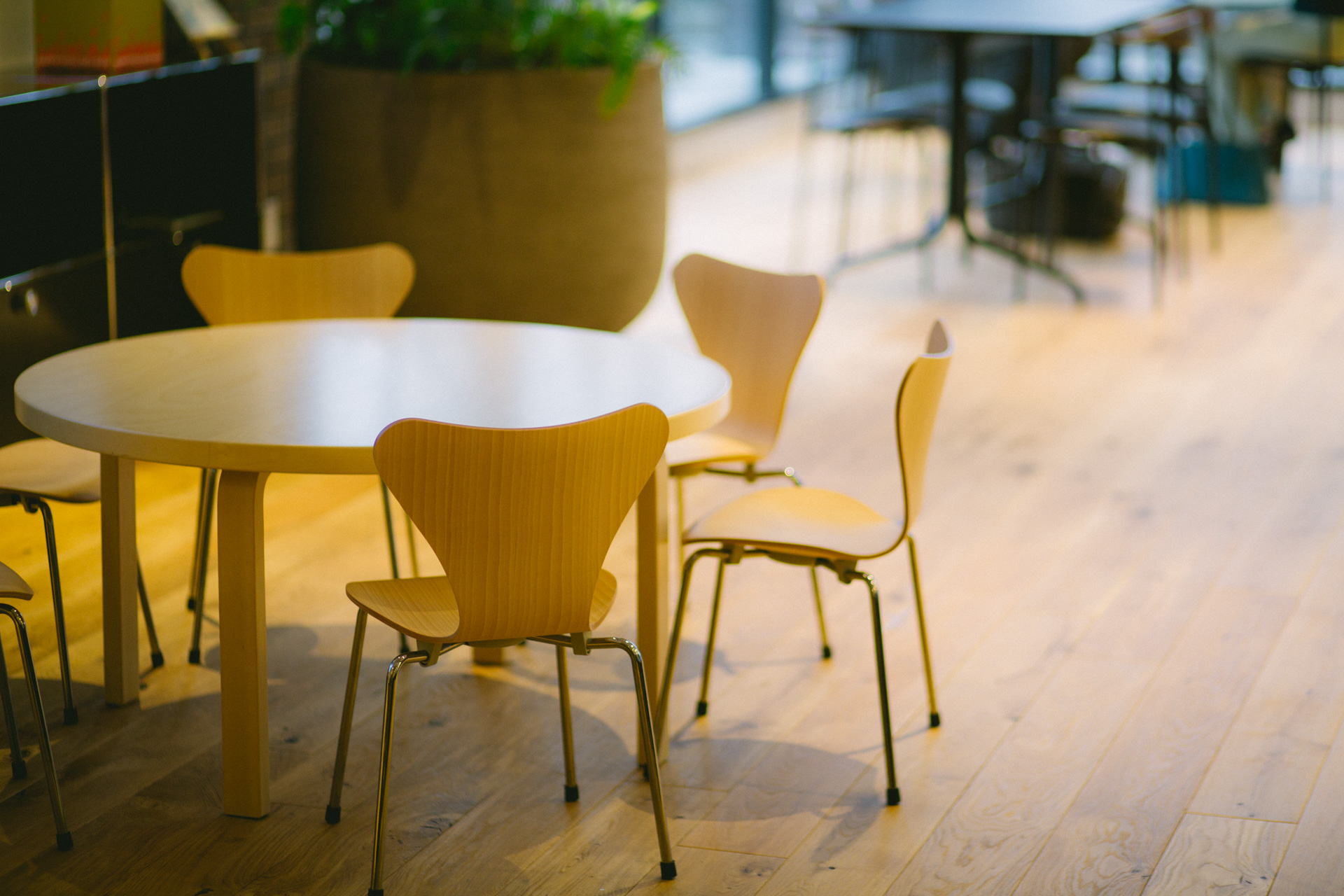 I've always loved cars, since I was a child.
Toyota's motto "Fun to Drive, Again." is one I believe in. At Netz Toyota Toyama, we have family events in the summer called "Car Fureai (Connection) Festival", as well as the "Motor Sports Festival", and a program for junior high students to experience a day in the life of a car dealership employee. All of this comes from our hope to share the love of cars with others.
The shop concept of Netz Toyota Toyama will be rearranged slightly to fit each region, but our hope to "enrich lifestyles with cars" will remain in tact.
<Editor's Note>
Beautiful wooden floors and lush greenery are enhanced by minimal and comfortable Scandinavian furniture in a space that could easily pass for a café. The simple and stylish store seems to represent the elegant manner of Sasayama himself. Did his rich experience as hotel sub-manager influence the making of this "comfortable and relaxing space"? We asked him, to which he replied, there may be a similarity in that both deal with luxury products. In a digital era where robots and artificial intelligence are being developed at lightning speed, Sasayama's focus on strengthening human connections, focusing on the five human senses to provide a comfortable space, is enlightening.