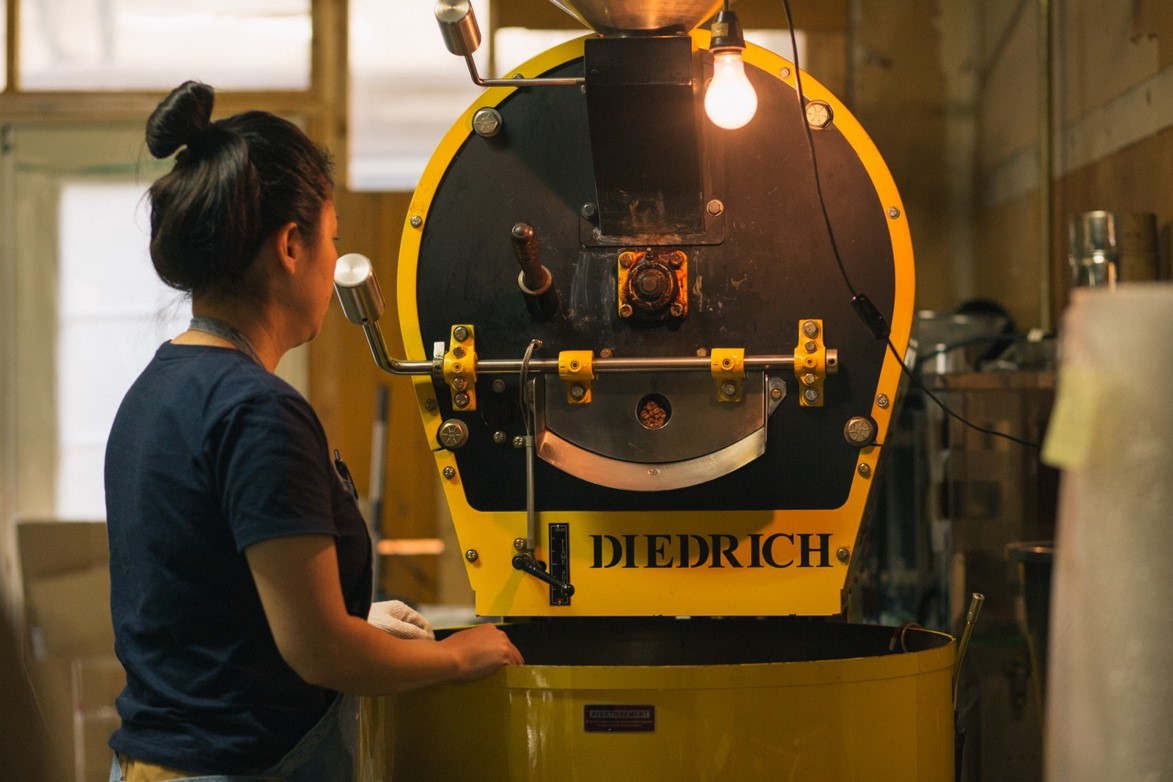 2019/05/26.Sun. 21:21
Finding Solutions with an Open Mind and Zen Mentality A Driving Force in Sustainable Architecture Vol.5
Architect
Junichi Tsuji
Junichi Tsuji was born in Akita City, Akita Prefecture in 1948. After graduating Akita High School, he moved to the United States for college in 1968. From 1969 to 1972, he studied at Washington University in St. Louis College of Architecture (St. Louis, MI), before earning a Master's Degree in Architecture at Cornell University (Ithaca, NY) from 1972 to 1975. From 1976 to 1986, he honed his skills at three architectural firms including SOM. He founded Tsuji Management Inc. (Seattle, WA) in 1992, and is also President of Macchinesti Coffee (Sumida-ku, Tokyo) since 2000, Director of Sustainable Design Group (Sumida-ku, Tokyo), and CEO of I Just Inc. since 2017. Throughout his career he has designed offices, hotels, and residences, as well as medical, educational, and recreational facilities. His expertise includes business development and management. Tsuji is a researcher of the classics and ethnic architectural theory, and enjoys the Yabunouchi School of Tea Ceremony.

http://tmiseattleusa.com/about-i-just-inc/
Vol. 5 Editorial Note
Thinking Freely and Living Fully
Junichi Tsuji's Other Worldview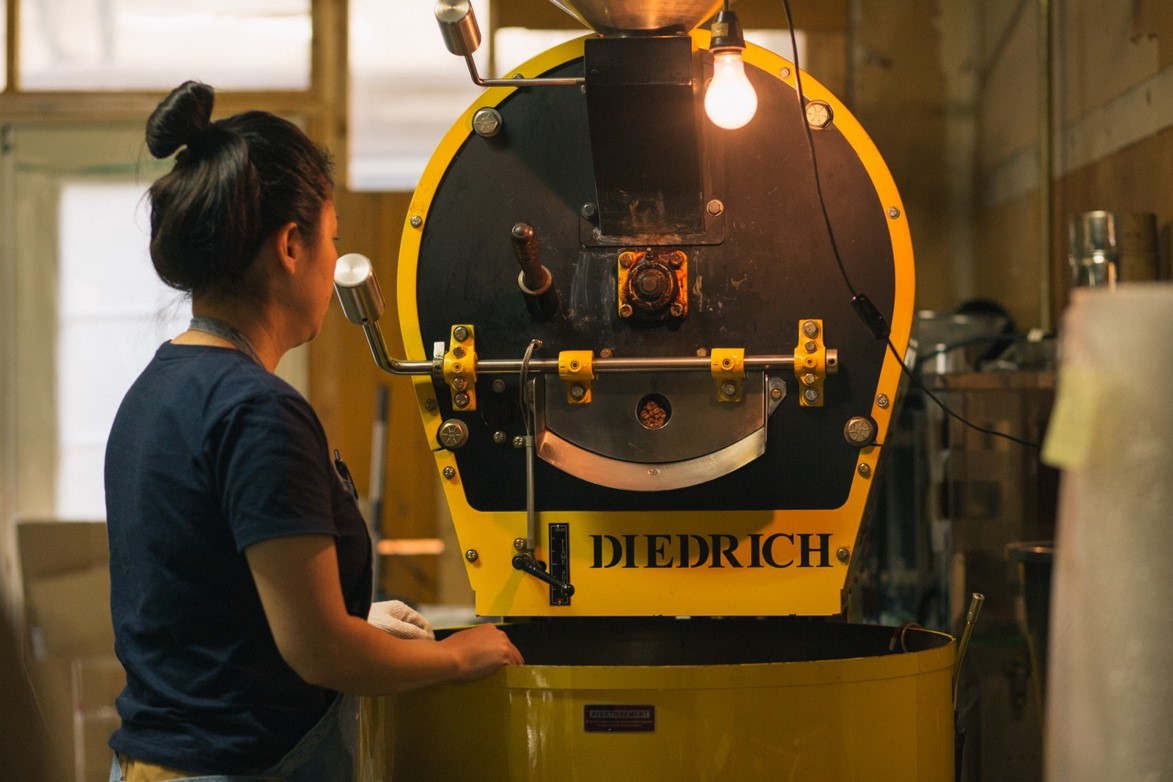 Delivering delicious coffee with honesty and meticulous attention to quality
Tsuji is the owner of Macchinesti Coffee (3-11-5 Midori, Sumida-ku, Tokyo), which focuses on carefully-selected specialty coffee that highlights the unique qualities of microclimates.
It began when he partnered with an individual handling LAMARZOCCO coffee machines for the opening of a showroom in Higashi-Azabu, Tokyo. Tsuji learned the ins and outs of coffee roasting and brewing from a world champion barista, even traveling to Guatemala for a competitive exhibition and to see the coffee farms in person. He quickly became smitten with specialty coffee.
The showroom became the talk of the industry, with several mainstream coffee chains incorporating LAMARZOCCO into their stores. The partners opened new stores with backing from investors, but later had to close them in the wake of the financial crisis of 2007-2008. Currently, there is one Macchinesti Coffee in Tokyo's Sumida-ku, where beans are roasted on-site and served individually.
Macchinesti Coffee handles only high-quality specialty coffee that requires no bean selection. Specialty coffee grows only in regions between the equator and the Tropics of Cancer and Capricorn, in countries such as Guatemala. The farms consist of loam soil and are situated approximately 1,500 meters above sea level, on a steep incline. A mere 10% of the cherries growing on trees are hand-picked, one by one. They can be picked just two months out of the year. Small coffee farms do not rely on machines to grow and produce this special coffee.
"We pay the asking price, in order to buy quality." It is a prosperous coexistence.
"Some coffee shops maintain espresso quality by using 7 grams of coffee beans and brewing for a set length of time. In our store, we depend on the five senses of the person pouring the coffee. We do not skimp on coffee beans for even a small cup," says Tsuji.
The espresso is served in very small cups. And it tastes divine. The quality makes us appreciate the notion of "enjoying the aroma hours after the drink".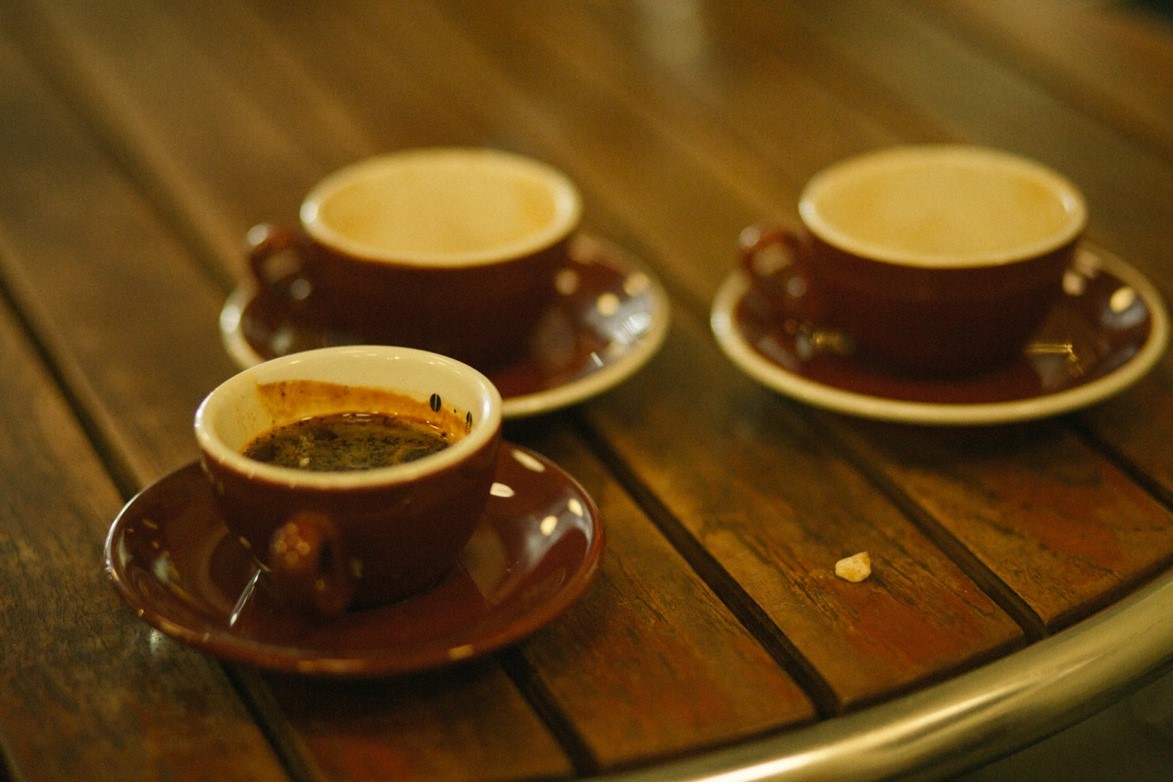 Tsuji says, "The exotic countries that have a coffee culture, have a rich culture. Learning their history is like seeing the foundations of mankind, and when you travel to these countries, you see sights that are like scenes from a movie."
Being trained in Zen Dialogue during college, Tsuji learned if one sets his sights on solving a problem, there is no problem that cannot be solved. Solutions are to be sought using one's own mind.
One art form Tsuji respects is tea ceremony.
He says, "Tea ceremony is a four-dimensional art. In addition to using the five senses of visual beauty, aroma, taste, touch, and hearing, the passage of time and seasons, what is left, all of it exists in a single space. I first encountered tea ceremony in Seattle, during college. I was taught that tea ceremony is a "farewell ceremony", a ritual for the samurai the day before battle, as he makes tea and prepares for death. The garden is tended to a week before guests arrive, and the day before the ceremony, the leaves on the trees are gently wiped and purified, one by one. It was a valuable experience, to learn to place beauty in the ash and charcoal setting procedure of the tea ceremony."
Tsuji says there are many simple things that can be done to create a more intuitive, rich society. "Becoming 'big' isn't the end goal. Enjoying life is more important. Good work isn't possible when you're too busy."
His depth of knowledge and range of experience had us wishing we could hear him talk for hours more. His open-minded thinking and sensibilities were comforting and interesting, and our interview passed in a flash. "We want to hear more!" we said, to which Tsuji answered, "Just set up a time!" With a delightful sense of humor and warm demeanor, the end of the interview had us dreaming of gathering all of our friends to hear him speak again.