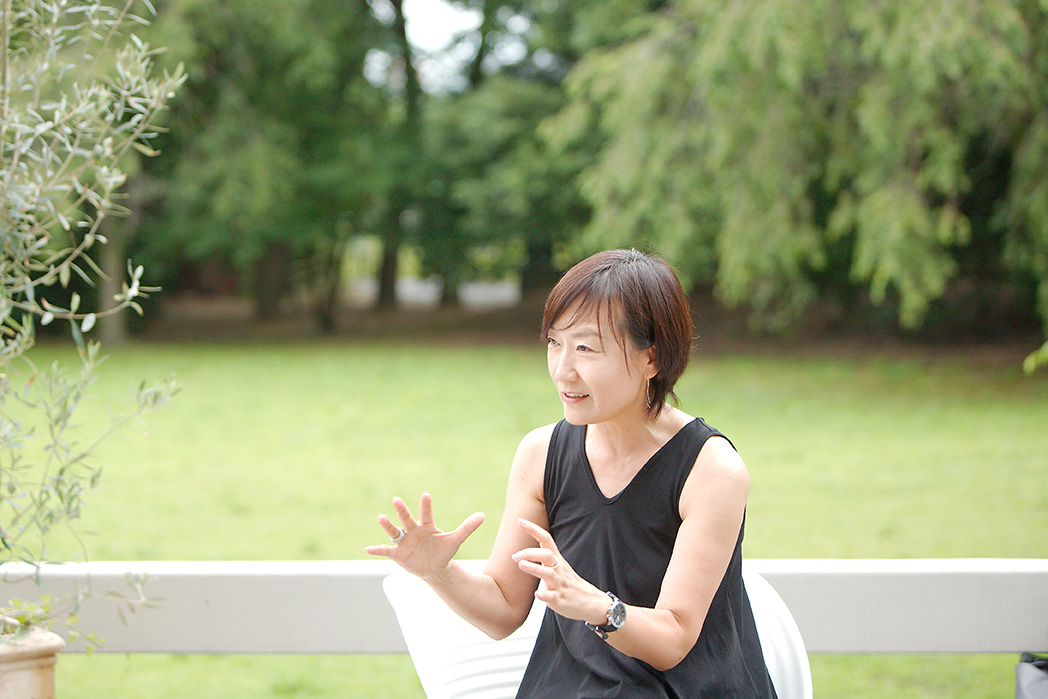 2016/10/17.Mon. 18:18
A warm eye and genuine interest invigorate local regions with art
Community Design Producer
Yumi Yoshikawa
Born in Sendai. Producer and Director. Yoshikawa produces and directs diverse cultural art experiences bringing industries together including tourism, town planning, education, and medical care. Yoshikawa has produced community programs at Ezuko Hall in Ogawara of Miyagi Prefecture, as well as taken on the role of Culture Creation Director at Hachinohe Portal Museum "hacchi" in Hachinohe of Aomori Prefecture. She has acted as Tourism Adviser for regions including Minamisanriku, Miyagi, where she launched the "Kiriko Project" in 2010 and children's song-writing workshop in 2012. The "Kiriko Project" received the 2013 Tiffany Foundation Award for the Preservation of Japanese Traditional Arts and Culture in Contemporary Society. She is founder and head of DAHA Planning Work Inc., and heads the non-profit art initiative ENVISI.
Vol.1
The Real Drama Occurs in the Everyday
You launched your company 25 years ago. Can you share how you've come to do your current work?
I majored in Art at Miyagi University of Education and went on to obtain my teaching credentials. I taught elementary and junior high students for five years. I was passionate about windsurfing at the time, so I worked in Kanagawa Prefecture (near the ocean) for two years before returning to Miyagi Prefecture. School conditions were terrible around the country then, and this was especially true in Kanagawa.
After I quit teaching public school, I was lecturing at an art vocational school when I was given an opportunity to learn about advertising. The art students received requests by advertising agencies to produce crafts workshops for children, as well as car dealership displays. I taught at the art school during the day, and frequented ad agencies at night to learn about writing proposals and the general ins and outs of running a business.
We were in the midst of a bubble economy, and I was asked to produce a year-round sales event for the children's clothes floor of a department store. That was the push I needed to start my own business. I thought I could make a living doing what I was doing.
From music to theater to dance…though I don't dance myself…to art, I love them all.
I was now running my own business producing various events, and a few dancer friends from school asked for help producing a performance. I would be in charge of the artwork and direction, and they would provide the onstage performance. I'd produced some shows as a student, but we were nearly thirty years old when we finally said, "Let's put on a great production people will pay money to see!"
It was a time when cultural centers were being built left and right around Japan, with public theaters popping up even in the smallest towns. Communities were trying to expand and promote various cultural opportunities, so our timing couldn't have better. It was also rare back then to see young women producing theatrical performances, so we had a lot of support.
That experience was and still is my motivation to want to build from the ground up.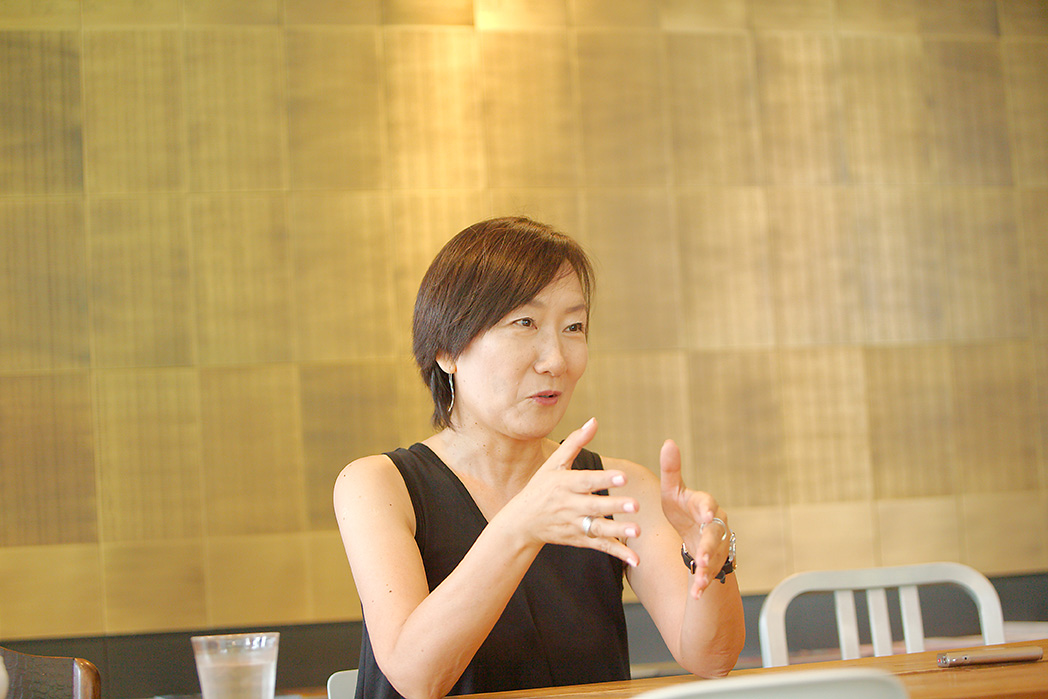 What are ways in which a community is "revitalized" through art?
With the Dancing Hard Company, there was an energy to want to break through old barriers. We were in pursuit of a "new horizon" with regards to the dance style, which was contemporary dance, as well as the music and sets. The lighting professionals were incredible too, creating a stage show we'd never seen using the latest technology. The feedback from the audience was phenomenal. They said, "Wow, you can do that?" Every participant in the production gave it everything they had.
That made-from-scratch production led to my next job. And then the next. I received an offer from an NHK production company to produce a concert that would be broadcast nationwide, followed by cultural centers opening one after another asking for "an event they'd never seen before". When someone asked, "Is there anyone that can do this?", the answer seemed to be "Yes, Yoshikawa".
Following those projects, an architect who knew of my work approached me about operating local public institutions, and I committed to helping run two halls consecutively. One was the Ezuko Hall in Ogawara, Miyagi. Many regional halls exist as leased spaces, but Ezuko Hall is one of few halls nationwide that actually offer cultural programs for local residents, even with a small budget.
For example, when contemporary dancers visited from Belgium, we asked them to hold a workshop for the townspeople. There we'd witness a 70-year-old man take his first contemporary dance lesson. When you compare a performance made up solely of dancers versus a contemporary dance piece that includes children and the elderly, the latter is overwhelmingly more interesting to watch. The artists themselves have a great time, seeing scenes unfold they could not have imagined.
One thing I learned while running a public theater company at Ezuko Hall is that it's nearly impossible to ask elderly people to memorize their lines. So we decided to turn their real lives into theater via workshops.